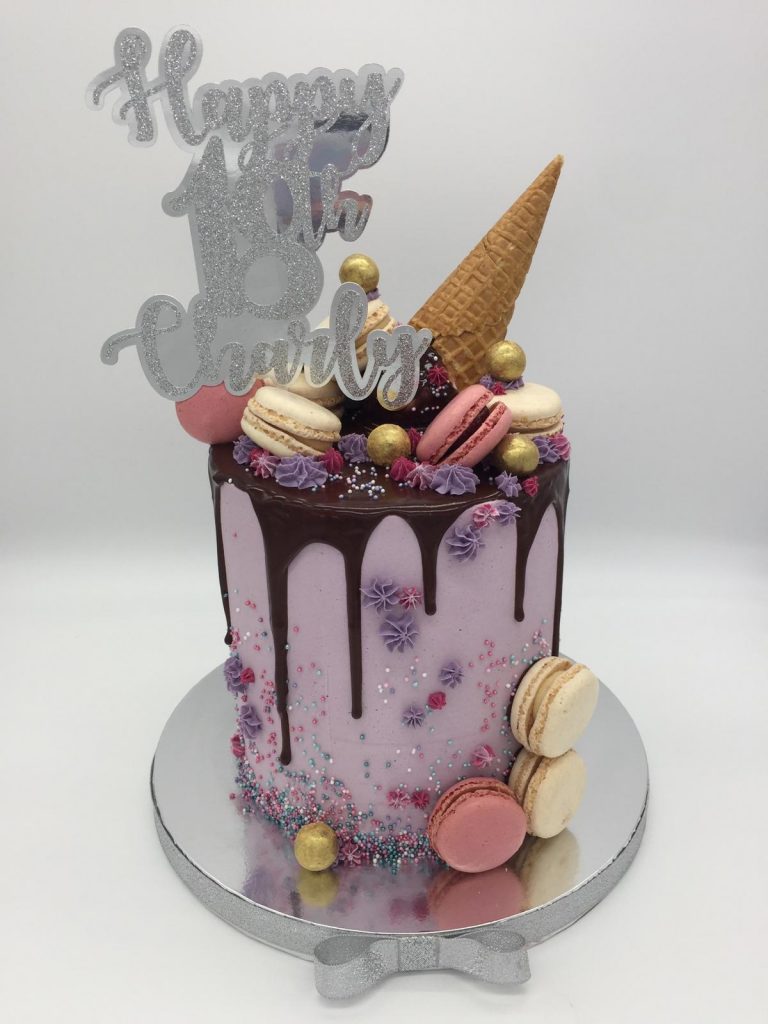 Nothing makes me happier than making unique cakes for my customers' special occasions. Whether you're celebrating a milestone birthday and want the birthday person's favorite items on the cake or you're welcoming a new life into the world, Pearl Bakes can make a special cake for your event. These cakes are for those who want a totally unique, bespoke cake.
The booking process for bespoke occasion cakes
You can order a bespoke cake in a few easy steps:
Please provide as much detail as you can in your enquiry form so that the design process goes as quickly as possible for you. This greatly reduces the amount of back and forth.
After submitting the enquiry form, you will receive an email with a quote.
Once you are satisfied with the final design details, an email invoice will be sent to you with a link to finish your booking by making an online payment.
Bookings are secured with a 50% booking fee with the remaining balance required two weeks before the event.
Your cake will be ready for pickup at your chosen time slot.
For inspiration check out my Instagram page where you will find my most recent work. @pearlbakes
Feel free to send inspiration from Pinterest, however if you send me a picture of another baker's creation, I will always add my own Pearl Bakes twist to it rather than simply copying it.
I'm looking forward to making the cake of your dreams, which will taste just as good as it looks.